Skateboards, Snowboards, Cycles, Surfboards, and Super 400
When The Worldwide Leader In Sports deems you one of "the world's top...Rock bands," the sports world listens...or something like that.
Since late 2009, Super 400 has provided the featured music for two episodes of the ESPN Action Sports Podcast.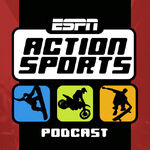 The show promises to "talk to the biggest names in BMX, Moto-X, skateboarding, snowboarding, surfing and the world's top Hip Hop and Rock bands."
The November 20, 2009 episode features interviews with professional inline skater Richie Velasquez and motocross and road bike racer Jamie Lanza. The track played is FFMN.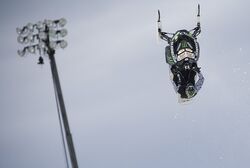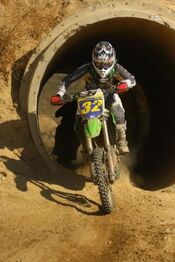 Ad blocker interference detected!
Wikia is a free-to-use site that makes money from advertising. We have a modified experience for viewers using ad blockers

Wikia is not accessible if you've made further modifications. Remove the custom ad blocker rule(s) and the page will load as expected.